Supplied and fitted for £399.00 at home or work in the Kent and coastal East Sussex area.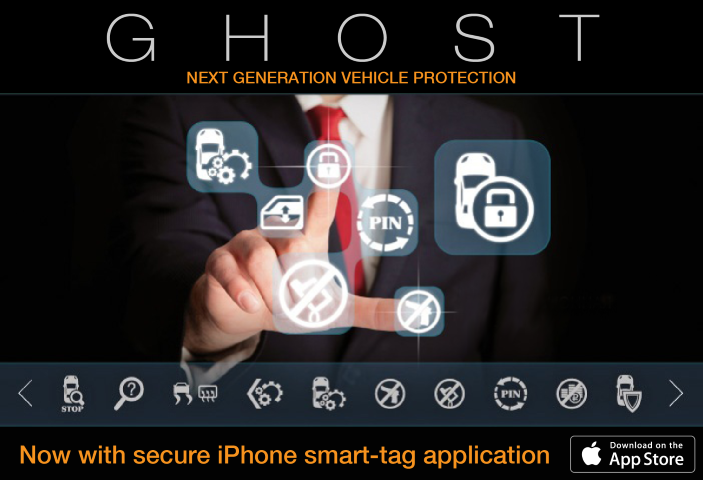 Available for cars, vans, campervans and motor homes.
With the massive rise in vehicle theft through key cloning, hacking and theft with keys, the Autowatch Ghost CANbus immobiliser will protect your vehicle like no other device currently available on the U.K. market.
Unlike older generation immobilisers the Ghost does not use any detectable cable cuts so immobilisation cannot be reversed, even if the vehicle is towed away.
There are no key fobs or touch pads (after all, if the keys are stolen the fob is generally on the key ring!) the installation and device is completely invisible to all scanners, even your main dealer will not be able to detect it!
There are no Radio Frequency signals or codes that can be "grabbed" or scanned by thieves, even replacing the ECU will not overcome the Ghost!
The Ghost communicates directly with the on-board vehicle ECU via the CANbus network, so unless you enter your unique sequence of button presses (these can be electric windows, mirrors, steering wheel control buttons etc and can be from 4-20 presses) the vehicle cannot be driven.
Features Overview.
CANbus secured network.
Cannot be scanned.
Stops key cloning.
Cannot be stolen with keys.
Unique user defined button press pin pattern.
Valet mode for service intervals.
Emergency pin override.
Due to the unique nature of the Ghost system please contact us first to ensure that your vehicle is listed as compatible.
The video below is a genuine example of car theft without the keys, if a Ghost had been fitted this would not have happened.