Please note, all prices quoted are inclusive of on-site installation by our fully qualified engineers (please see map for areas covered), all cables are safely installed away from air bags and fully hidden. Where possible the rear camera cable will be routed through existing grommets to the tailgate so no unsightly "drop loop". The power cable will be hardwired to the vehicle electrics to ensure safe operation and to take full advantage of parking mode.
Thinkware F200 Pro, fully fitted includes GPS antenna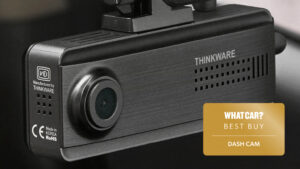 Front facing camera, £227.99
Front and rear facing cameras £303.99
Along with upgraded Ambarella CPU, F200 PRO provides FHD resolution on both front & rear cam, Super Night Vision and Time Lapse during Parking mode to provide continuous recording at 2fps, plus ADAS and safety camera alerts to help keep you safe.
High definition video quality
CMOS Image Sensors allow constant front and rear view Full 1080p resolution during both daytime and nighttime along with a 140-degree wide angle lens view. This will minimize blind spots to assure recording of all events without fail.
Energy saving parking recording
Energy saving mode will reduce power consumption by 1/2 and gives 2x longer video recording than normal parking mode. When you are away for a vacation or leaving your car for quite some time, energy saving parking recording is a recommended solution.
The Thinkware Dash Cam F200 PRO will go to sleep in Energy Saving Mode. Soon after an impact has been detected by a built-in G-sensor, the dash cam will wake up within a second and start recording for next 20 seconds of period.
Super Night Vision
Dash cam Videos recorded in a low light environment such as dark alleyway or underground parking lot may not be clearly identifiable. SUPER NIGHT VISION uses ISP (Image Signal Processing) technology and the real-time image processing function to record clear, visible video in a low light environment when the vehicle is parked.
Time Lapse
Important clips and images may get deleted due to insufficient memory space during long continuous recordings especially in standard parking recording mode which requires large memory for saving 15 to 30 frames per second.
TIME LAPSE MODE in the F200 PRO records 2 frames per second reducing the size of the video file. This allows video recordings in parking mode to continue up to 10 times longer than the motion detection recording.
Advanced Driver Assistance System (ADAS)
The THINKWARE DASH CAM F200 PRO is equipped with the Lane Departure Warning System (LDWS), Front Collision Warning System (FCWS), Urban Front Collision Warning System(uFCWS) and Front Vehicle Departure Warning (FVDW) to ensure driver safety with an audible alert.
Your smartphone and the F200 PRO can be connected via the exclusive application, THINKWARE DASH CAM LINK. Check download or delete recorded images, and configure dash cam settings.
PC Viewer
The intuitive and simple-to-use interface of THINKWARE DASH CAM allows you an easy and convenient viewing of your recorded videos. Through PC or Mac viewer, you can playback and download recorded videos along with your route history and speed record. You can also change the dash cam settings, format the memory card, or install updates with just a few clicks on the viewer.
For full specifications for the Thinkware F200 Pro please have a look at the Thinkware Specifications
Thinkware T700, fully fitted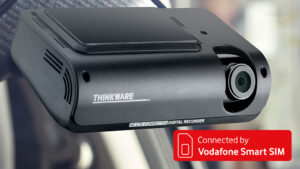 Front facing camera, £339.50
Front and rear facing cameras £398.99
Thinkware Connected LTE *Compatible with Android (7.0 Nougat or higher) and iOS (11.4 or higher)
A smarter connected experience with 4G LTE Connectivity. Depending on the mobile carrier, a standard data plan is included for Thinkware Connected LTE compatible dash cams.
*This standard data plan policy may not apply to your country.
Thinkware Connected LTE, our new and improved mobile app offers a wide range of smart features. Now you can truly communicate with your vehicle in real-time seamlessly.
Receive impact notifications, play videos (strong impact crash in continuous recording mode, parking impact), view captured image of most recent parking, and monitor your vehicle status and driving history on your mobile.
*One account on Thinkware Connected LTE can connect up to five dash cam devices.
For full specifications for the Thinkware T700 please have a look at the Thinkware Specifications
Thinkware F770, fully fitted
16GB front facing dash camera, £265
32GB front and rear facing cameras, £310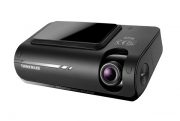 This camera from Thinkware offers top of the range capabilities. The F770 also incorporates new features including 'Super Night Vision', a night image correction feature, and 'Time Lapse' that dramatically extends the parked recording hours.
This model comes with a low profile and discreet shape with a fully matte black finish, optional rear facing camera (see price two).
The F770 features a 1080p Full HD front facing camera and an optional 1080p Full HD rear facing camera. Available as Plug & Play or Hardwired.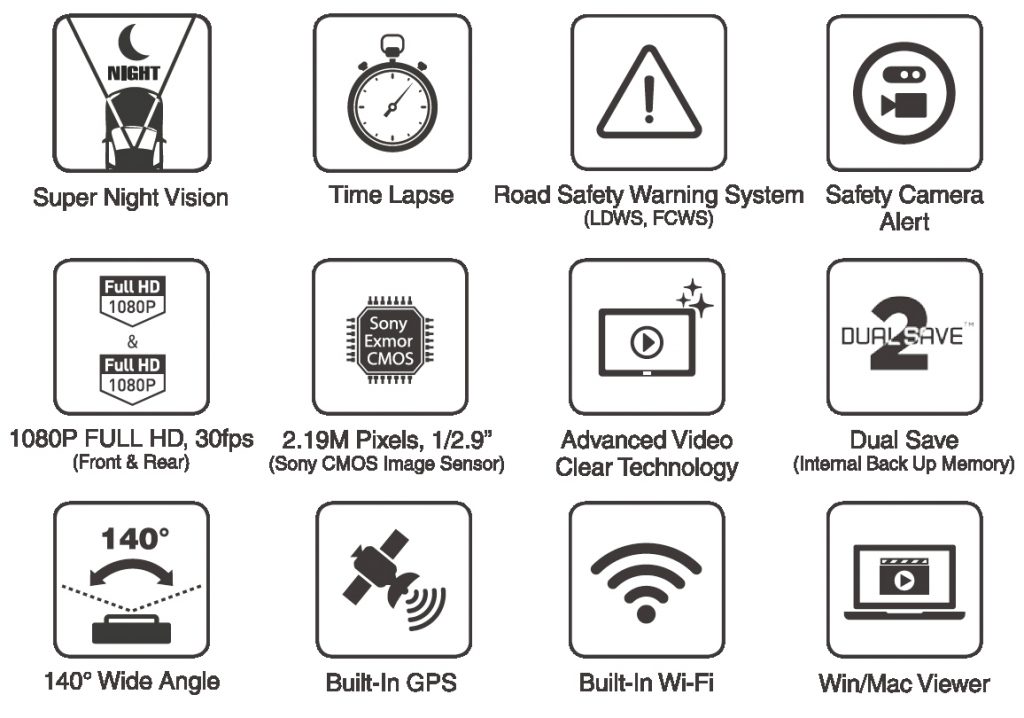 Road safety warning systems
FCWS
(Forward Collision Warning System)
Alert Drivers when approaching too closely to The vehicle ahead to avoid collision
LDWS
(Lane Departure Warning System)
Alert drivers when swerving out of lane
FVDW
(Front Vehicle Departure Warning)
Inform drivers when vehicle ahead is moving off
Parking Mode (Hardwire version only)
With the built-in parking mode, the device stays on even after the ignition is off to provide impact and motion detection surveillance when you are away from your car.
PC Viewer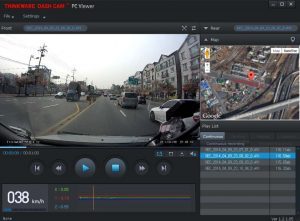 Video play back, complete access to the device setting and GPS information with an integrated user interface for Windows & Mac OS.
Formatting memory card and updating firmware is also just a few clicks away.
Mobile App
Intuitive and easy to use, the iOS/Android mobile application provides instant video playback as well as device configuration.
Dual Save Technology
THINKWARE's own specially designed technology to save
recorded footage in both Micro SD and NAND Flash Memory when an impact is detected.
It is particularly useful if a microSD card is removed or damaged due to a collision.
The video files stored in NAND Flash Memory are available to view by using the PC viewer.
Super Capacitor
Ensures durable quality without having swelling issues under any weather conditions
Continues recording during an accident
No limited life cycle
Advanced Video Clear Technology
Intelligence Auto Exposure
Smart Focusing System
Noise Reduction System
ACCE (Adaptive Colour &amp: Contrast System)
Thermal Protection Mode
The thermal sensor triggers the self-protection mechanism to shut down the device under extreme temperatures.
Thinkware Q800, fully fitted
Front facing dash camera, £275
Front and rear facing cameras, £399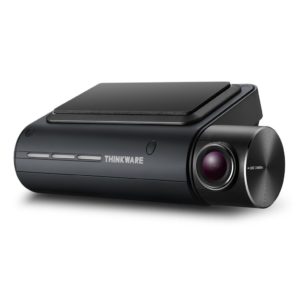 The Q800 Pro's 2K QHD Front Camera is 4x more powerful than an HD Dash Cam
2K QHD Front Camera
140° Wide Angle View
G-Sensor Incident Detection
Speed Camera Alert
Cloud Service
Built-in Wi-Fi
Optional HD Rear Camera
Super Night Vision 2.0
Time Lapse Mode
Format Free
Win/Mac Viewer
Mobile App
CPL Filter Included
Thinkware U1000, fully fitted
4K front facing dash camera, £399
4K front and rear facing cameras, £540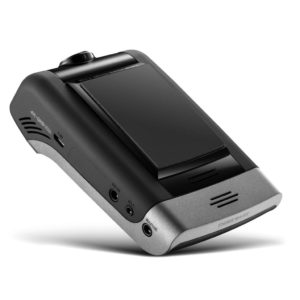 The U1000 4K UHD Front Camera is 2x more powerful than a Full HD Dash Cam
4K UHD Front Camera
150° Wide Angle View
G-Sensor Incident Detection
Speed Camera Alert
Cloud Service
Built-in Wi-Fi
Optional HD Rear Camera
Hardwire Only
Super Night Vision 2.0
Time Lapse Mode
Format Free
Win/Mac Viewer
Mobile App
CPL Filter Included