One of our regular customer's (we've so far installed day running lights, reverse camera, rear parking sensors and a Bluetooth hands free kit) decided it was time for a DAB radio.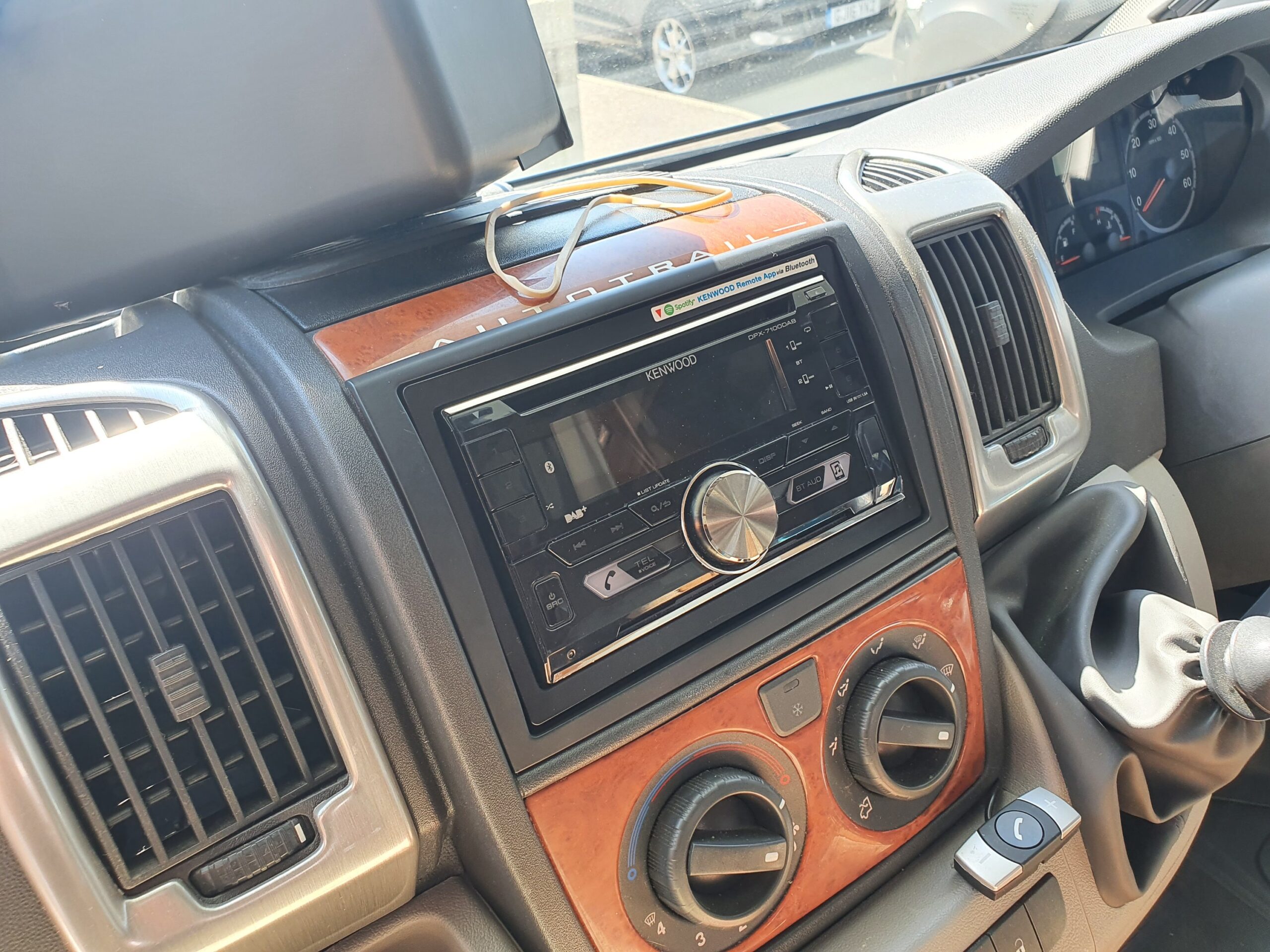 We started by removing the old single-din head unit and filler insert. We had to modify the opening a little to accept a full size double-din radio cage and supply a facia surround.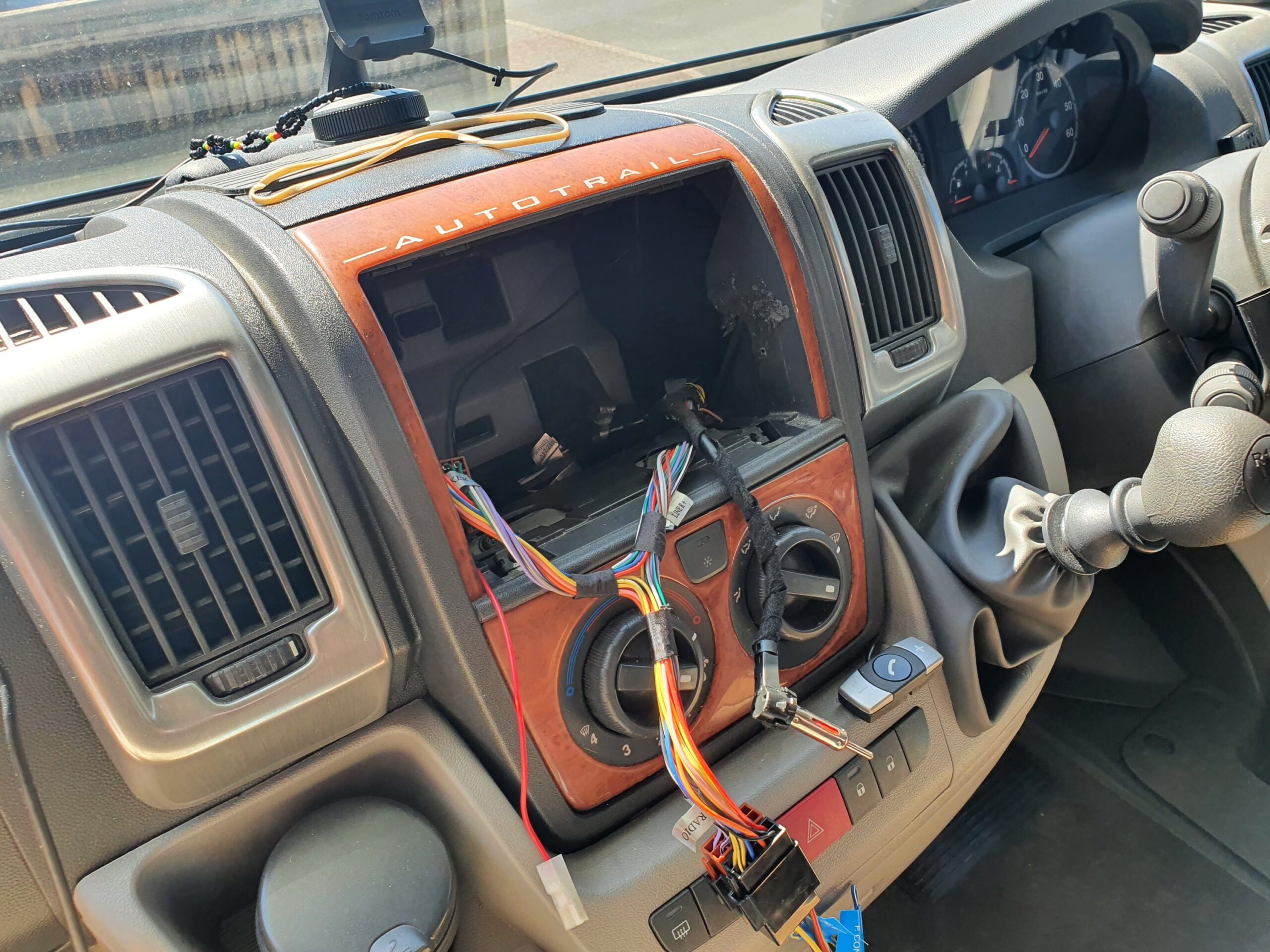 Fitting the antenna was a little tricky due to the night blinds but all was very neat and tidy in the end.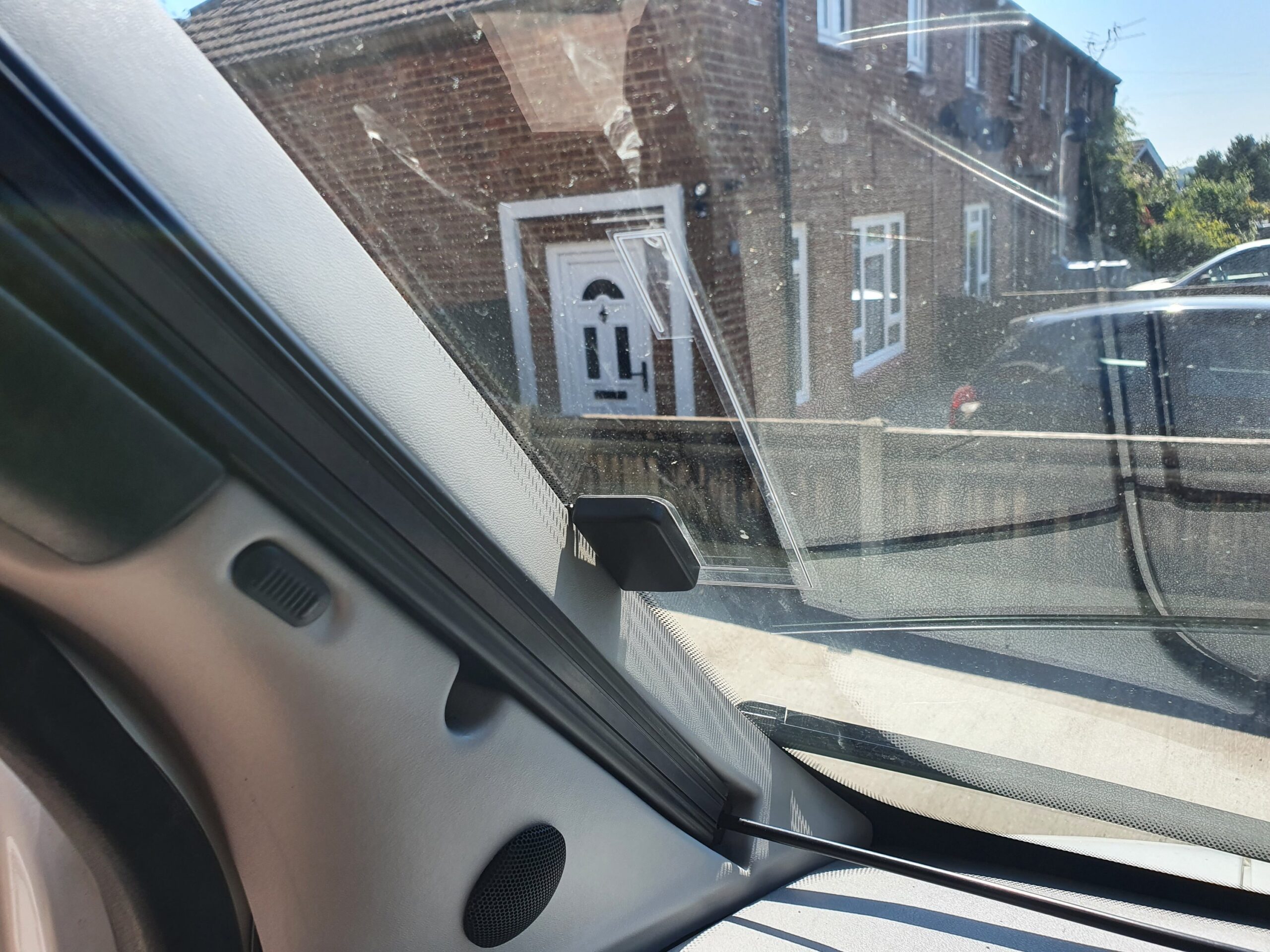 The finished install, facia surround fitted well and we wired the stereo so that it is powered via the vehicle leisure battery so the radio can be on without the risk of flattening the starter battery when on site.