The Ford Kuga rear sensor Installation is quite involved and bumper removal is required to fit the sensors in the factory positions.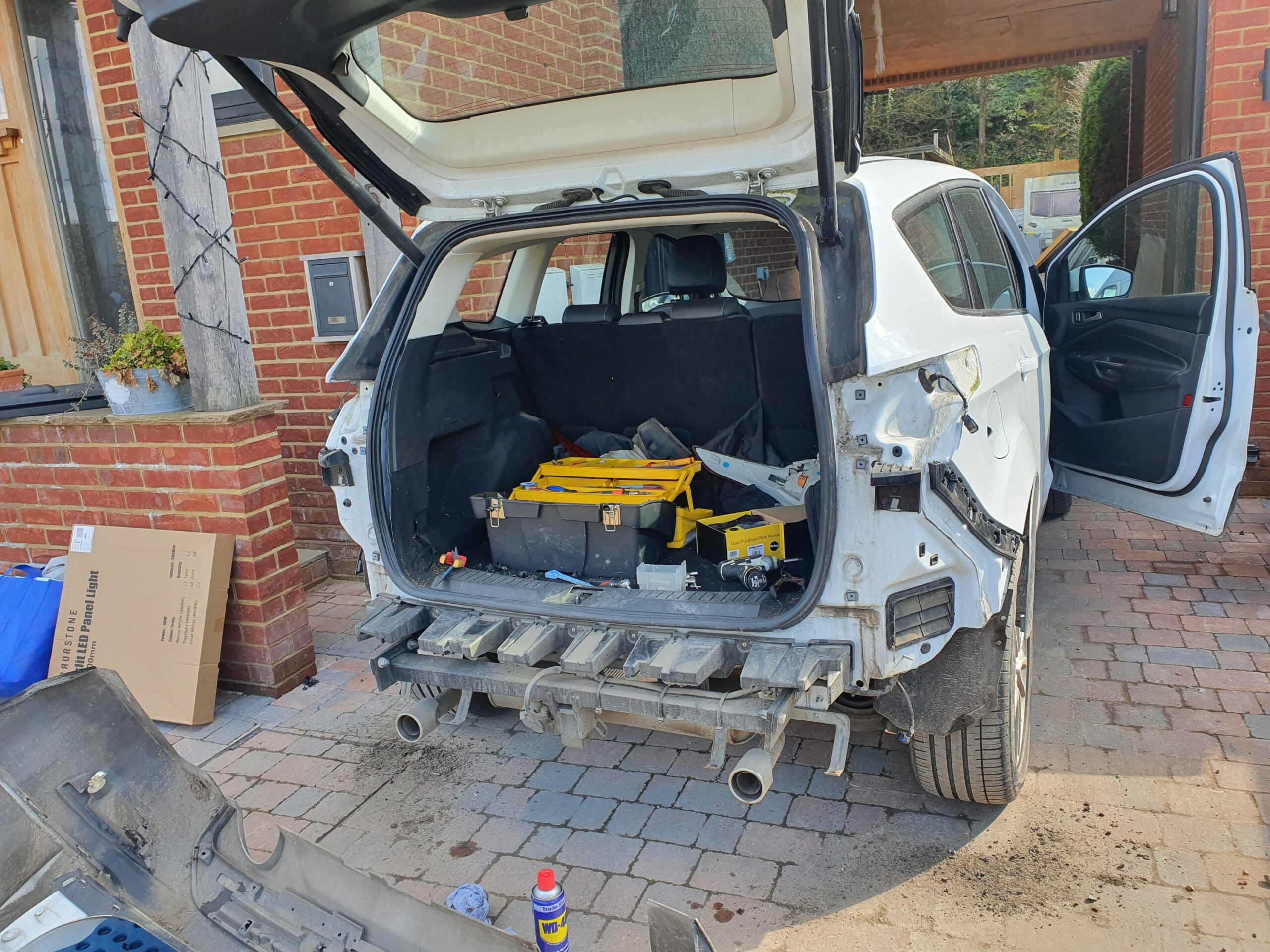 We are able to carry out the work on site providing the weather is good and there is off-street parking! Not really a job that can be done in the rain.
Installation time is around three hours from start to finish, we also provide a three year warranty on all parking sensors supplied and installed by ourselves.