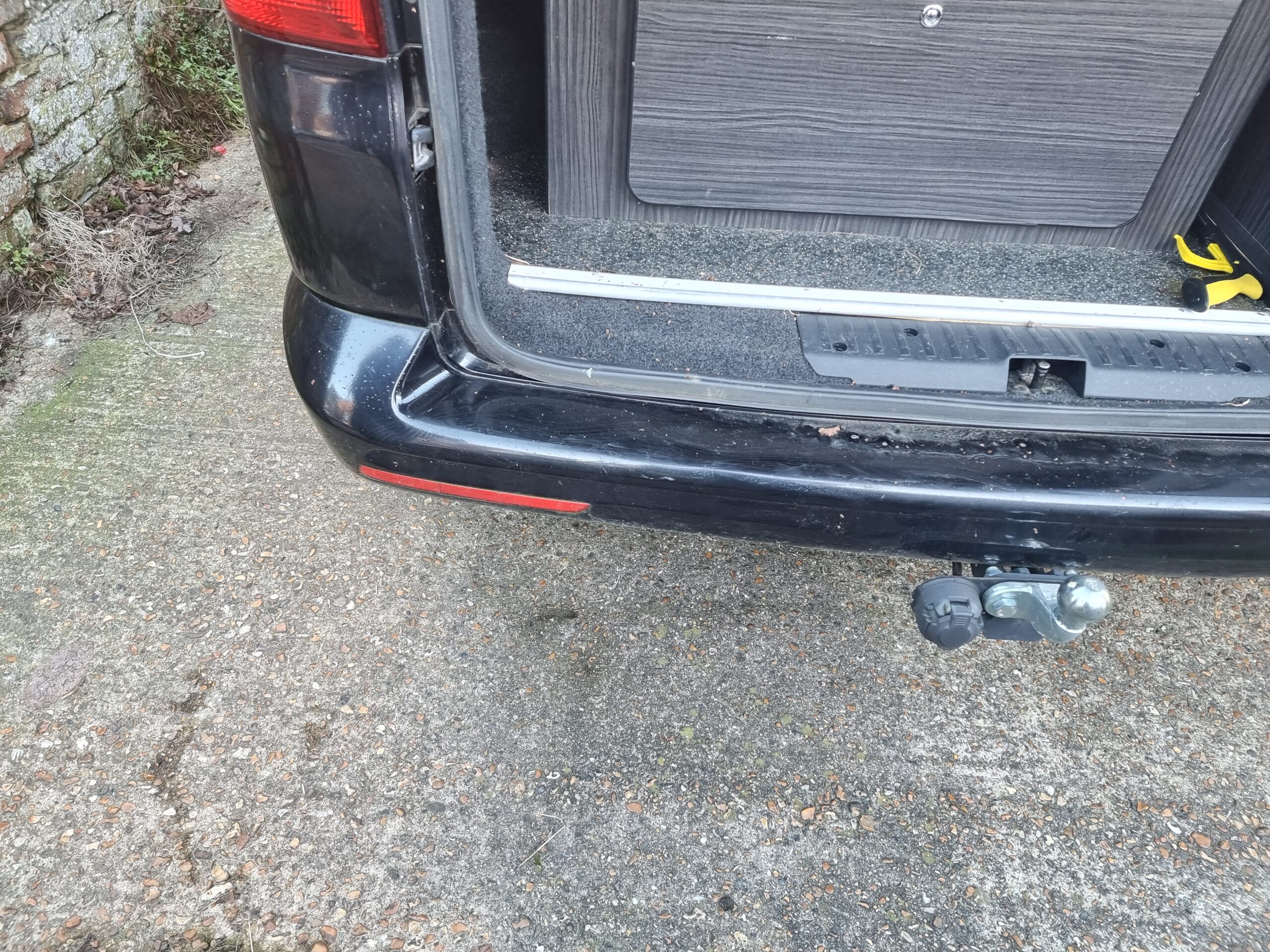 Due to the coach built style of many campervans it can be very difficult to add aftermarket accessories. Running cables behind panels and insulation that has been overlaid with carpet is quite a challenge!
This van had a tow bar fitted, fortunately our system is programmable to allow for this. The "stop" tone is set to account for the extra distance from the rear bumper.
Please contact us for a quote.